Make $1,000 a month by learning how to make money on Pinterest without a blog. How does this sound to you?
Well…
Seeing that you are reading this post on how to make money  on Pinterest without a blog, I'm sure this sounds pretty good!
Before we get any further, I just want to tell you that YES, you can definitely make $1,000's a month on Pinterest without a blog!
So, let's get into how to set up your Pinterest account using best practices, and then we will go over how to get paid on Pinterest!
Considering you're reading an article that is all about how to make money with Pinterest without a blog, it's fair to assume that you're not that familiar with the platform yet.
Or maybe you've been using it as a reader, looking into DIY projects or tasty recipes for dinner meals to surprise your family?
Whatever the case is, you're still oblivious to the enormous marketing power of Pinterest and the huge earning possibilities the platform provides to its users.
So, let's discuss that for a minute, shall we?
More specifically, I would like to address why you should use Pinterest to earn online instead of Instagram, Twitter, or Facebook for example.
First and foremost, Pinterest may look like the above mentioned Social Media platforms, but it really isn't.
Mostly because Pinterest is not a Social Media platform.
No, it's a visual search engine with an algorithm that works similarly to Google.
Before this thought overwhelms you, let me cut the confusion short:
Actually, the fact that Pinterest is a search engine is the best thing ever for anyone who would like to make money on the platform.
Because once you learn how to get its algorithm on your side, you'll be able to reach a huge audience and monetize pretty much any affiliate offer you can think of.
Yeah, the money is coming - you don't have to take my word for it, just look at the statistics!
Pinterest Statistics You Should Know About
Basically, here is why Pinterest is a golden ticket just waiting to be cashed in:
As of the time of writing this post, Pinterest has 520 million monthly active users

 

- that's big enough audience of potential customers, isn't it?
Most of those users are female

 

- and that matters because the ladies are using the platform to plan lifestyle events and to help them make purchasing decisions.
More than half of the monthly searches are performed for product discovery

 

- meaning, nearly 60% of the users are actively researching products to buy.
Almost 50% of the people on Pinterest have made a purchase at some point in time

 

- it doesn't get any better than that, does it?
With that being said, I think it's clear why you should be using Pinterest to earn an income online.
So, let's see how you can start doing that today!
How To Make Money With Pinterest Without A Blog
Before I show you the steps you'll need to take to earn on the platform, let's clear up one of the biggest misconceptions about it.
Contrary to the popular belief, you won't be getting paid to pin from Pinterest itself.
Chances are, you've seen tons of articles that are titled "How I Make A Lot Of Money Pinning On Pinterest" or something similar to that.
If you're a beginner, it's easy to take that title literally and to come to a wrong conclusion.
By all means, there is no such thing as getting paid from Pinterest for pinning content on the platform.
Instead, the way to make money with Pinterest without a blog is by using the affiliate marketing business model.
Meaning, you'll be using Pinterest to drive traffic to your affiliate offers and you'll be earning commissions when people buy through your affiliate links.
Let's see how you can start doing that:
1) Set Up Your Pinterest Account
First thing first, what if you already have a personal account that you've been using up until now?
Should you work with that account or start a brand new one?
Basically, the right choice here is to create a new account.
On one hand, the reason why is because you've probably pinned a lot of stuff that is irrelevant to everything you'll be doing from now on.
And on another, your new goal is to use Pinterest to make money and not just as a place to develop further your hobbies.
So, head over to Pinterest and fill in the information required to grab a new business account.
While you're doing that, here are a couple of useful tips to keep in mind:
It's recommended to start your new account manually

 

- do not click on "Continue With Facebook" or "Continue With Google" options.
Choose wisely your topics

 

- when you're creating an account, Pinterest will ask you to pick at least 5 topics you're interested in.  Avoid going for inspiration quotes, puppies, or funny pictures.  Again, you want to make money, so choose topics that are related to the products you'll be promoting.
Keep it down to a single niche

 

- let's use health and wellness as an example of a niche you'll be focusing on. Likewise, you should pick topics like healthy living, healthy recipes, etc.
2) Optimize Your Account Using Pinterest SEO
As I've mentioned earlier, Pinterest is a search engine.
What this means is that there is an algorithm that decides how to rank the content being uploaded on the platform.
Therefore, if you want your content to rank higher than the rest, you'll have to learn how to use Pinterest SEO to the best of your advantage.
Starting with adding relevant keywords to your brand new account.
Where you should be placing those keywords?
Name

 

- you don't have a lot of room, so add the most important ones.
Description

 

- you have a bit more space here, so use to its very end.
3) Create Relevant Pinterest Boards
Since we're using "health and wellness" as an example, let's see how you should name your Pinterest boards.
Just type the words in the search bar and have a look at the suggested related searches:
​
Personally, I think that "health and wellness activities" and "health and wellness business" are terrific choices for the names of your boards.
OK, let's say that you've created 5 boards, gave them well-optimized names, and added keywords to their description.
Now what?
Well, the best course of action is to pin third-parties pins to these boards before you pin any content of your own.
If you choose from the top results and pin those pins to their relevant board, you'll let Pinterest know what your boards are really about.
In my opinion, you should build your boards with at least 15-20 relevant third-parties pins before you pin of yours.
Pro tip: research the bigger and well-established pinners who pin similar content to the affiliate offers you're planning to promote.  Have a look at their boards - how are they titled, what type of pins are they pinning, etc.
4) Pinterest Group Boards
I must say that Pinterest group boards aren't as good as they used to be but they are still worth a mention.
Pinterest group boards are essentially boards where multiple accounts are pinning to it, whoever is a collaborator on the group board can pin their pins to the board.
These were great at one point because let's say there was another account in your niche with 10,000 followers and you only have 500.
If this account has a group board open and you manage to get invited when you start pinning your pins to the group board, you will be sending your pin in front of this account's 10,000 followers.
Now, this is an oversimplification and it doesn't work like this at all anymore, due to sophisticated algorithms and Pinterest changing how group boards work, your reach is not great as it used to be.
But…
When you are just starting out, it can be a great way to get your pins more noticed.
One of the best ways to find group boards is to use PinGroupie which is a directory site that lists all the Pinterest group boards available.
All you have to do is go to Pingroupie and enter a keyword like "fashion" and you will see all the group boards targeting that keyword.
Now go through these listings one by one and reach out to the board owner asking for an invite.
This can be a tedious task so be ready!
The other best way to find group boards is to simply look at what group boards your competitors are a member of and see if you can join the board.
Always look at the requirements and rules of the group board which is usually detailed in the board description because a lot of group boards don't allow affiliate links in pins.
You can also create your own group board by simply creating a board like you normally would and in the edit options, you will see the option to invite collaborators.
5) Affiliate Marketing On Pinterest
Finally, we are finished with the nuts and bolts of a good Pinterest account, we can now get into how to make money on Pinterest without a blog!
The first way and honestly the best way to make money on Pinterest without a blog is by taking advantage of affiliate marketing.
If you don't know what affiliate marketing is, it is essentially playing the middle man in between the seller and the buyer.
Simply, you will promote a product or service on behalf of the seller, and when someone purchases or signs up for the product or service you receive a commission!
For example, let's say you are promoting a $100 weight loss program and the seller pays a 30% commission to affiliates, if one person signs up then you just earned $30!
If you really want to know how to get paid on Pinterest, affiliate marketing on Pinterest should definitely be included in your strategy!
Affiliate Networks
To make life simple there are these things called affiliate networks which gives you access to the best affiliate programs for Pinterest all in one place!
Affiliate networks work by being affiliates themselves and then passing some of the commission to you.
It's an easy way to promote affiliate products but they usually pay less than if you were an affiliate with the company directly.
Here are some of the best affiliate networks for Pinterest:
Upload Your Affiliate Pin To Pinterest
Using everything you learned so far, let's promote our first affiliate pin on Pinterest!
We will use Redbovi Affiliate. They are so good, you will not even have to design your pins. They will give you everything for FREE!!
Just for example this is the example you will usually see on pinterest:
  
I do not know about you but it's totally boring to look at it.
It is known that people do not stop so much for pictures but for video here is an example of how Redbovi Affiliate markets their products through video.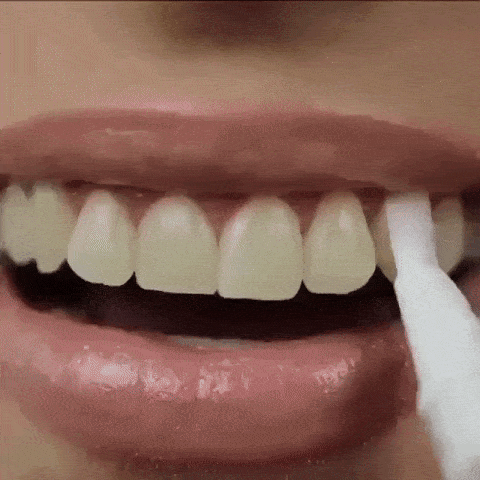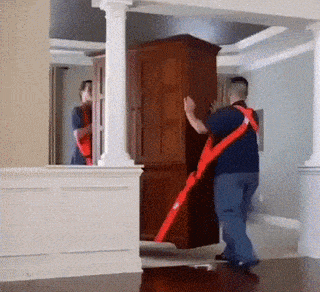 I'm sure you yourself are now thinking of buying one of the products above. 
Now find some good keywords to use in your pin description. 
Pinterest Keyword Research
I know this is a lot so far but if you really want to know how to make money on Pinterest without a blog you need to make sure your Pinterest account is set up properly!
So how do you find good keywords for Pinterest?
Simply use the Pinterest suggested search feature and analyze other accounts in your niche.
Pinterest Suggested Search Feature
Starting with the Pinterest suggested search feature simply search a broad term in the Pinterest search bar such as "fashion".
Pinterest will give you suggested searches like these:
Jot these keywords down to use in your descriptions, you can also search each of the suggested keywords to further expand your list!
When you search the keyword you will get further suggestions as shown below:
Analyzing Other Pinterest Accounts
The second method to find great keywords to use on Pinterest is to simply look at the top Pinterest accounts in your niche to see what keywords they are using.
Sticking with the broad keyword "fashion", I would just select the dropdown and select people to search:
Here you will see all the top Pinterest accounts in the fashion niche, just click on one and look at the keywords they use to describe their account.
For example, here is the description for one of the top fashion Pinterest accounts:
So, jot these down to use in your Pinterest account, boards, and pins.
You can use all these keywords to boost your Pinterest SEO which means your pins have a better chance to be seen more thus meaning more money for you!
 It will help you if you do some Pinterest Boards SEO. So here you go
Pinterest Boards SEO
Now it's time to create some boards so you can start filling them up with pins!
A great way to find ideas for Pinterest Boards is to look at other successful Pinterest accounts in your niche and look at their board titles.
Sticking with the fashion niche, I would just search fashion and then select the people option as you did above:
You will now see the most successful Pinterest accounts in your niche, I recommend skipping the big brands and finding a personal account.
Click on the account and view their boards to find good board ideas. I recommend focusing only on boards related to your niche and board titles at least two words long.
Scrolling down I was able to find a good board I can use. The name is cut off in the image below but the title of the board is "What To Wear At A Wedding" which is a good niche board.
Now just rinse and repeat with other profiles to find at least 10 good niche board ideas.
Then for each board title you found, use the keyword strategy above to find good keywords for each board.
It's now time to create your boards, on your Pinterest account select the boards' tab and select create a board. Fill out the Board name and then select create:
Now, this part is important, once in the board click the pen icon to edit the board and first choose a category the board relates closest to and then create a good keyword rich board description.
That's it for your board, go ahead and find some pins to pin to your boards to fill them out!
Great! Now that you have this all setup, just go on Pinterest and select create a pin and then drag and drop or browse for your pin.
Hit save and you just learned how to make an affiliate pin on Pinterest!
Your pin will now be listed on the board where you pinned it, you can now pin it to other relevant boards including group boards.
Don't expect your pin to rank for the keywords instantly, it takes time for Pinterest to rank pins so be patient.
This is why building up your Pinterest followers is so important because once you create a pin it will be sent out in front of most of your followers!
That's all there is on how to make money on Pinterest without a blog using affiliate marketing!
Sign up to more affiliate\referral programs and create more pins. You can create more than one pin for each program targeting different keywords to further expand your reach.
Remember to pin different pins to different boards and don't go pin crazy or else your account can be flagged as spam.
Good luck!! 
Start making money without a website